Scientific and Statistical Computing Core
---
SSCC is the Scientific and Statistical Computing Core of the NIMH Intramural Research Program. The primary function of this core is to support functional neuroimaging research at the NIH. This includes development of new data analysis techniques, their implementation in the AFNI software, advising researchers on the analysis methods, and instructing them in the use of software tools.
Robert W. Cox
---
   ​

The Core leader is Robert W Cox. He started this whole mess in Jan 2001,
   at the behest of Robert Desimone, Scientific Director of the NIMH.             
           E-mail: rwcox@nih.gov
           Phone: 301-594-9196
           Office: Building 10, Room 1D73
                      
Bob's Home page
Gang Chen
---

  Gang Chen started in March 2003 as a Mathematical Statistician.
  He provides consulting on any statistics-related issues, and keeps
  developing new statistical tools in AFNI.
          E-mail: gangchen@mail.nih.gov
          Phone: 301-594-9193
        
Gang's Home page
Daniel Glen
---

  Daniel Glen started in November 2004 as a Computer Engineer.
  He has developed a new diffusion tensor imaging model that allows for noise
  in diffusion weighted images using a non-linear solution, a method for computing
  anisotropic smoothing of images and a fast and robust method for structural
  equation modeling.
              E-mail: glend at mail.nih.gov
                                                 Phone: 301-451-6236
Daniel's Home Page
Rick Reynolds
---

  Rick Reynolds started in Dec 2001 as a Computer Scientist in the Core.
  
  Email: reynoldr@mail.nih.gov
  Phone: 301-451-6234
Rick's Home Page
Paul Taylor
---

  Paul Taylor
          Email: paul.taylor@nih.gov
          Phone: 301-402-1352
Paul's Home Page
Elaine Raab
---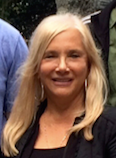 Elaine Raab is our office Adminstrative Assistant.
          Email: raabe@mail.nih.gov
          Phone: 301-496-3591
Elaine's Home Page
John Lee
---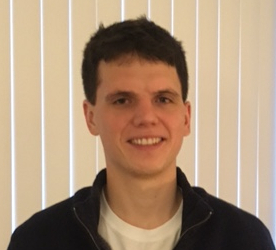 John studied olfactory behavior using electrophysiology and calcium imaging in the Drosophila model organism for his graduate studies. Following this, he joined the Data Science and Sharing Team (DSST) at NIMH. He processed and published datasets collected by scientists working there. Additionally he helped to aggregate publicly shared datasets for usage by on site scientists and ran various data processing pipelines on the NIH cluster. On the AFNI team, he is working towards improving AFNI's integration with other community tools and improving its ease of use for cloud computing.